Paper Monitor: Swayed by visuals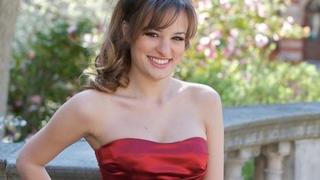 The news has a bit of tendency to eat itself.
Ever since Plato's Ouroboros, journalists have been following the example of the self-eating snake and churning out loads of self-referential stuff.
So to page eight of the Times. The paper has two paparazzi shots of Benedict Cumberbatch. One of him scrunching his face up and the other of him covered in a hoodie and holding a sign saying: "Go photograph Egypt and show the world something important."
The accompanying text, discussing negative reactions to being papped, finishes: "The Times coverage of Egypt is on page 26."
It's a cute point, although the uninitiated might say Cumberbatch's point stood purely on the basis of the page numbers - celebrity squirming on eight, fallout from mass killing of civilians on 26.
On to the debate over page three. Today's page is festooned with four attractive women, rather than one, and also one attractive man.
It's not the Sun, but the Times again. The first three women are musicians - violinists Vanessa-Mae and Nicola Benedetti, with trumpeter Alison Balsom. The man is pianist Lang Lang. It's a piece about how our impression of music is swayed by the visuals.
The paper also finds room for an unrelated anchor story about Maria Sharapova.
Apparently our impression of news is swayed by the visuals.