Paper Monitor: Carney 'chillaxes' at festival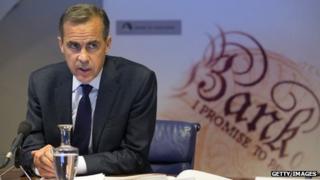 "Finally, a public figure who knows how to festival," rejoiced the Evening Standard.
The new Bank of England governor topped off a week of managing expectations about monetary policy with a trip to the Wilderness music festival in Oxfordshire, inspiring picture-led stories in several papers.
He "looked like any other punter", according to the Daily Telegraph, as he wrangled burgers and drinks in plastic cups - his "Budget meal".
Carney appeared to be "wearing the burdens of his office lightly", agreed the Daily Mail, which accused the governor of "chillaxing" - a word which has been wielded against David Cameron in the past.
The Mail also noted distinct similarities between his casual wardrobe and the prime minister's. The "Clooney-esque Canadian's" outfit smacked of "relaxed playfulness" and seemed "at once becoming and practical", the Standard cooed, before describing his choice of polo shirt as merely "acceptable".
He had declined to camp, the Mail disclosed, lodging instead at the manor house on the estate hosting the event, thanks to a family connection.
Clean sheets and loos that flush. Very important when the time comes to chillax, in your humble correspondent's opinion.