Paper Monitor: Seeing double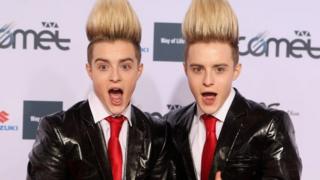 Although Paper Monitor became aware of this late yesterday, and despite referring to news from... TWO days ago... PM feels it is nevertheless its solemn duty to bring it to readers' attention.
It's mid-way through a hotter-than-usual summer. You're stuck in the office while others gallivant off on holiday. The eyes droop more readily in front of the computer screen. Even the wasps can't be bothered to be a bother this year.
Perhaps its even why Paper Monitor is using material found by someone else. So will anyone even notice if newspapers recycle some old headlines?
Well if you're the Daily Express, then yes.
Express readers on Monday may have had an odd sense of deja vu.
"Blood pressure breakthrough", declared the front page, above the unrelated but obligatory photo of the Duke and Duchess of Cambridge.
But wait, something seems familiar.
The Express ran exactly the same headline on 23 April. Also with an accompanying photo of William and Kate.
Of course, it's not impossible that blood pressure breakthroughs are coming left, right and centre.
So Paper Monitor has come up with a few alternatives in case those bloody (oops) scientists keep coming up with the same story.
Why not "Sanguine fluid breakthrough", or "Cholesterol crackdown"?
If in doubt, why not "go Dutch" with a direct translation? "Bloeddruk doorbraak" simply rolls off the tongue.
Hmm, not as easy as it seems.
But before we let the Express off the hook immediately, they have form in this area, as was thoroughly researched by SubScribe.
So how about today?
"House prices keep soaring" reads the headline. "At their fastest rate for three years", it continues below.
A far cry from the 29 June headline: "House prices keep rising: Fastest growth for three years" .
Although in fairness, that article was buried in the property section, before its resurrection for the front page over a month later.
There's no news like old news.
Oh, but no accompanying William and Kate photo? This summer really is taking its toll.