"Something is wrong with Twitter"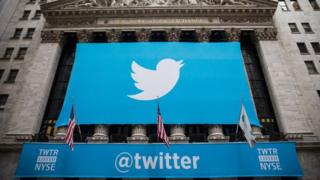 A review of the best commentary on and around the world...
Today's must-read
The Atlantic's Adrienne LaFrance and Robinson Meyer think that "something is wrong with Twitter".
While earnings and user growth have increased over the past quarter, it seems that the average Twitter user is spending less time with the service - down 8% worldwide, as measured in "timeline views".
LaFrance and Meyer try to explain why:
Twitter used to be a sort of surrogate newsroom/barroom where you could organize around ideas with people whose opinions you wanted to assess. Maybe you wouldn't agree with everybody, but that was part of the fun. But at some point Twitter narratives started to look the same. The crowd became predictable, and not in a good way. Too much of Twitter was cruel and petty and fake.
"People are still using Twitter," they say, "but they're not hanging out there."
They cite Vox's Ezra Klein as someone who once embraced Twitter but is now using the service almost solely to promote his articles and not engage his followers.
"It's users like Klein who contribute to the sense that Twitter's period of openness - this window when people looking to do something other than self-promotion might join - may be ending," they write.
They conclude:
Twitter felt big even when it was dwarfed by social giants like Facebook. More importantly, it felt vibrant. But the truth is that it has always been small. Only now it's not the treehouse club it once was. Instead, Twitter feels closed off, choked, in a way that makes us want to explore somewhere else for a while.
Australia
Royal visit bolsters support for monarchy - The push for Australia to do away with the British monarch as head of state appears to be a "thing of the past", writes syndicated columnist Timothy Spangler, "relegated well down the list of priorities for any future government in Canberra".
The recent visit by the Duke and Duchess of Cambridge and their infant son was "an excellent tactical move" on the part of the British crown, he says.
"The real issue here is the importance of genuine historical context and connectivity during a time when globalisation and commercialism are homogenising the world around us more and more each year," he concludes.
Canada
Winning the Keystone battle - The Obama administration's decision to once again delay approval for the Keystone XL pipeline from Canada to Texas is "a rebuke to a loyal ally who is also America's biggest customer", writes Colin Robertson in the Globe and Mail.
Rather than seek retribution, however, Canada should focus on building east-west pipelines to open up alternative markets overseas. In addition, it should increase contact with US state governments and friendly members of Congress, bypassing White House obstructionism, he concludes.
France
A misplaced economic patriotism - In France "the usual rules of capitalism don't always apply", writes Bloomberg View's Peter Gumbel.
The French government has no reason to complain about not knowing of GE's proposed purchase of the energy division of Alstom SA in advance, he says. Its objections to the purchase come from a misplaced trust in "an all-powerful state able to run the economy better than private-sector managers".
France would be better off creating an economic climate that fosters strong businesses, he concludes, rather than trying to ward of foreign suitors to French companies.
Vietnam
Slow progress in recognising the tragedy of the "boat people" - On the 39th anniversary of the fall of Saigon, the Vietnamese government has made attempts to reconcile with refugees who fled the nation's communist rule.
Scott Duke Harris writes in USA Today that while the effort to memorialise the thousands of boat refugees who died at sea as "victims of war" is laudable, Deputy Foreign Minister Nguyen Thanh Son insulted the survivors when he said "lack of knowledge of the new regime after 1975" was one of the reasons they fled.
The Vietnamese people haven't been told how Vietnamese policies were "helping create a watery grave for many of its own people," he says.
BBC Monitoring's quotes of the day
US Secretary of State John Kerry clarifies his secretly recorded comments to the Trilateral Commission in which he expressed concerns that Israel could become an "apartheid state" if it does not reach a peace agreement. Israeli commentators react.
"Time did its thing: After nine months of exhausting negotiations, Secretary of State John Kerry has managed to send two contradictory messages within a day: the first, defines Israel as an apartheid state, and the second, denies that it is such." - Shimon Schiffer in Yedioth Aharonot.
"Israel is not perfect, but to accuse it of being an apartheid state is ridiculous and not right." - Boaz Bismuth in Yisrael Hayom.
"As a veteran politician who has been around Washington for over 30 years, Mr Kerry should have been familiar with the customary politically correct rules that apply to Israel: Just as white people are forbidden from repeating criticism that African-Americans may hurl at themselves, so Mr Kerry is not at liberty to utter the word 'apartheid', despite the fact that many senior Israeli politicians have done so before." - Hemi Shalev in Ha'aretz.
"While seeking to protect itself from Palestinian aggression - including a wave of suicide bombings - Israel has taken what it sees as the steps necessary to protect its citizens. Some of these steps, such as the erection of the West Bank security barrier, have been unpopular on the international stage. It is, however, inaccurate and unfair to call this apartheid, no matter who you are." - Editorial in Jerusalem Post.
Have you found an interesting opinion piece about global issues that we missed? Share it with us via email at echochambers (at) bbc.co.uk.