Did Woody Allen Times opinion article change any minds?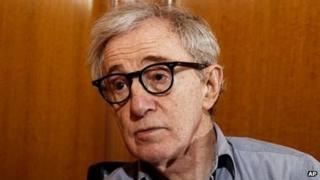 The rekindled controversy over allegations that filmmaker Woody Allen molested his seven-year-old adopted daughter, Dylan Farrow, in 1992 has been played out in the very public forum of the New York Times opinion pages.
The latest go-round took place over the weekend, when Mr Allen wrote a response to the Nicholas Kristof column and accompanying open letter by Ms Farrow posted to Kristof's blog. He denied all the charges, writing that "any rational person" would see them as a "ploy" by his ex-wife, actress Mia Farrow.
"No one wants to discourage abuse victims from speaking out, but one must bear in mind that sometimes there are people who are falsely accused and that is also a terribly destructive thing," he writes.
So the next question is: was anyone convinced?
Put Washington Post columnist Richard Cohen down as a yes. He writes that Mr Allen's piece was "not dispositive but it is persuasive". He then turns his attention to Kristof, who he says "threw Allen out the window".
He notes that Kristof and Mia Farrow have a personal friendship, which could have motivated the Times writer to offer a slanted view:
Kristof is a marvel of a columnist, indefatigable as a champion of victims of all kinds - particularly women and girls. But this time he made a mere swipe at balance. It was negligent of the Times to allow him to do so, and the rare decision to later give Allen his say does not rectify matters. The paper permitted a columnist to settle the functional equivalent of a personal score. He did not uncover a shred of new evidence; he did not provide us with a unique take on the matter. He simply believed his two friends, Dylan's mother and brother, and so, for a moment, did I. His was a powerful piece.
The Times, he concludes, owes its readers an apology.
Laura Duca of the Huffington Post takes a more sceptical view, calling Mr Allen's piece an "arrogant defence". She writes that Mr Allen spent most of his time launching "petty" and "vitriolic" attacks on Mia Farrow and not addressing the actual allegations.
"At best, Woody Allen is an arrogantly unsympathetic yet innocent man," she writes. "At worst, he is a monster, who sexually abused his daughter and feels he only needs to respond by painting her mother as the cause of two decades' pain."
There is an interesting side story on how the Times ended up in the middle of this fight. Politico reports that the paper's editorial page initially passed on the chance to publish Ms Farrow's open letter, which would explain why Kristof then decided to post it to his blog and write about it in his column.
The Los Angeles Times was also given the opportunity to publish Ms Farrow's letter, but the paper "ultimately decided not to use it", op-ed editor Sue Horton told entertainment website The Wrap.
As Cohen points out in the Post, there has been some debate over the appropriateness of Kristof's decision to write about the very public dispute involving a woman with whom he has a personal relationship. New York Times opinion page editor Andrew Rosenthal told the paper's public editor, Margaret Sullivan, that Kristof was up-front about his connection and that violence against women and girls is a subject he regularly covers, so "it's not like he went out of his zone to promote a friend".
Barring some further bit of information or insight that "will finally and categorically settle the matter in its entirety", this is probably the point at which this story will languish. Mr Allen has had his say in the Times, and he promises that he and those speaking on his behalf have had their "final word on this entire matter".
At some point, columnists will have nothing left to say. Unless, of course, Mr Allen wins an Oscar for his latest film, Blue Jasmine, on 2 March. Then all bets are off.