Aaron Sorkin: Drugs not 'overdose' killed Philip Seymour Hoffman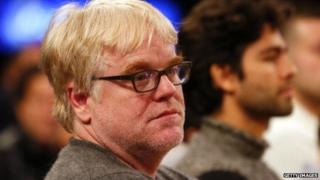 Writer/director Aaron Sorkin worked with the late actor Philip Seymour Hoffman on two films - Charlie Wilson's War and Moneyball.
In an obituary published in Time magazine, Mr Sorkin calls the late Mr Hoffman a "kind, decent, magnificent, thunderous actor" who "dominated the real estate upon which every one of his characters walked".
He recounts how he and Mr Hoffman used to exchange stories about their battles with drug addiction and what one of their deaths from drugs would mean. "If one of us dies of an overdose," Mr Sorkin says Mr Hoffman told him, "probably 10 people who were about to won't."
In other words, as celebrities, their deaths would make headlines and possibly "scare someone clean".
Mr Sorkin asserts that media reports that Mr Hoffman died of a heroin overdose are misleading. It was the drugs that killed the actor, not the dosage.
"We should stop implying that if he'd just taken the proper amount then everything would have been fine," he writes. "He didn't die because he was partying too hard or because he was depressed - he died because he was an addict on a day of the week with a y in it."