Snowden clemency, Egypt's muppet mess and Asimov's 2014 predictions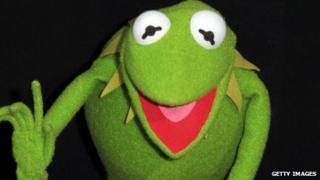 A review of the best commentary on and around the world...
Today's must-read...
Normally, we don't give much play to newspaper editorials in this round-up. We much prefer to have a name attached to the opinions we read. When the New York Times editorial board calls for the US to grant clemency to NSA leaker (whistleblower? Traitor? Hero?) Edward Snowden, it's worth a look, however.
"Considering the enormous value of the information he has revealed, and the abuses he has exposed, Mr. Snowden deserves better than a life of permanent exile, fear and flight," the Times editors write.
The Guardian also editorialised for clemency yesterday. And expect plenty of pushback in the coming days (like this, for example). Views on Mr Snowden have become decidedly more favourable recently, but there are still many who see his actions as treasonous and a threat to US security.
Russia
Why Volgograd? - Brian Michael Jenkins of the think tank RAND offers some possible explanations for why terrorists picked Volgograd for their recent attack. It could have been a target of opportunity or a decoy.
India
Diplomats shouldn't get a free pass - Human rights attorney Martina E Vandenberg writes that Indian diplomats who engage in human trafficking should be prosecuted for their crimes.
Haiti
A girl's escape - The New York Times' Nicholas Kristof shares the story of a 13-year-old girl forced to work as a household slave. There are 200,000 children in Haiti who share a similar plight, he writes.
Egypt
Interrogating Islamist muppets - The government investigates whether a television muppet has ties to the Muslim Brotherhood. Juan Cole writes that the Egyptian regime is becoming a "laughing stock in the eyes of the world".
Canada
A bitter, small-minded foreign policy - University of Ottawa Professor Peter Jones writes that the Canadian Conservative government is mirroring the US Tea Party movement by basing its foreign policy on domestic "fear and division" instead of what's best for Canada.
Nigeria
Corruption isn't to blame - Nigerians should stop blaming government corruption for their country's woes, writes Folawiyo Kareem Olajoku. Self-loathing and cynicism are poisoning the nation.
South Sudan
Time for another reconciliation - For the ceasefire in South Sudan to hold up, writes syndicated columnist Austin Bay, old tribal hatreds and personal disputes will have to be resolved.
Philippines
Yolanda was a great equaliser - The Philippine Daily Inquirer's Neal H Cruz writes that all the money in the world couldn't help the wealthy when Typhoon Yolanda hit, taking away their homes and the electricity to run their lives. The poor, who know how to do without, were resourceful, while the rich were left begging.
One more thing…
Isaac Asimov's 2014 predictions - In 1964, science fiction writer Isaac Asimov made predictions about what the world would look like in 2014. The Atlantic's Rebecca J Rosen analyses how he did.
Have you found an interesting opinion piece about global issues that we missed? Share it with us via email at echochambers (at) bbc.co.uk.