A bad year for democracy, persecuted Christians and Christmas Wednesdays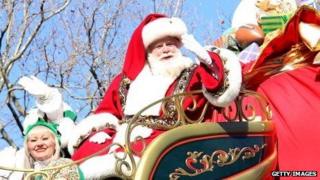 A review of the best commentary on and around the world...
Today's must-read...
As the end of 2013 approaches, year-in-review and big-picture columns about the state of the world over the past 12 months are starting to crop up. Today's must read is actually three columns, all about the future of democracy around the world.
An elite rebellion - The Washington Post's Jackson Diehl writes that "2013 will be remembered as the year in which the streets of many a capital were filled with angry and dispossessed elites."
A bad year for freedom - Steve Chapman of the Chicago Tribune thinks this year has been a decided step backward for freedom and democracy in the world. "If 2013 were a wine," he writes, "you'd use it to kill weeds."
The crisis of majoritarian democracies - Nuray Mert in Turkey's Hurriyet Daily News contends that, across the Middle East, calls for democracy have been an excuse for majorities to grab more authoritarian power.
Syria
Time to make peace in Syria - Former US President Jimmy Carter writes that all parties to the Syrian conflict have to make "hard compromises" to end an unwinnable war.
Pakistan
Persecuted Christians - It is a dangerous time to be Christian in Pakistan - or to speak out in their defence, writes Akbar Ahmed.
Colombia
A return of Yankee neo-colonialism - The Wall Street Journal's Mary Anastasia O'Grady accuses two congressional Democrats of cosying up to Colombian socialists.
Mexico
A reformed Mexico is poised for success - The Miami Herald's Andres Oppenheimer argues that political reforms in Mexico over the last year show that it is possible to break partisan paralysis and enact meaningful legislation. The US should take note, he writes.
Canada
US has no right to criticise Canadian oil sand development - The US stop sticking its nose into Canadian energy policy and focus on its own, much-larger contributions to global warming, writes the Toronto Sun's Lorrie Goldstein.
Australia
Prime Minister Abbott shouldn't pick a fight with China - The Sydney Morning Herald's Hugh White cautions that Australia should stay out of the looming China-Japan showdown if it knows what's good for it.
Ivory Coast
The long road back - Former Canadian Prime Minister Joe Clark and former USAID head Brian Atwood write that Nelson Mandela's leadership in South Africa should serve as a guide for rebuilding the Ivory Coast.
Switzerland
The Swiss know how to control their borders - The UK should leave the EU and adopt Switzerland's strict immigration policy, writes Conservative MEP David Campbell Bannerman in the Telegraph.
Kenya
It's less expensive for Kenyans to vacation abroad - The Daily Nation's Bitange Ndemo laments that his nation's high-priced beach resorts mean that Kenyans can't afford to go on holiday in their own homeland.
One more thing…
Christmas should always be on Wednesday - Henry G Brinton, a Presbyterian pastor in Virginia, writes that Christmas on Wednesday is too good to come only once a decade. We should follow the lead of Thanksgiving Thursdays and always celebrate Christmas in the middle of the week.
Have you found an interesting opinion piece about global issues that we missed? Share it with us via email at echochambers (at) bbc.co.uk.