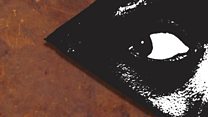 Video
Colourism and black love: 'Damned if you do, damned if you don't'
Many darker-skinned women say their ability to form relationships can become complicated by their complexion.
A new BBC World Service radio documentary, Michelle Obama: 'Black Like Me', explores what is described as "shade-ism" or "colourism" - discrimination on the basis of the darkness of skin colour.
The hour-long documentary premiers on 18 February at 22:00GMT on World Service Radio.
Video produced by: Valley Fontaine, Lynsea Garrison and David Botti
Have you been impacted by colourism or shade-ism before? We want to hear your experiences.
Share a photo, or video with your story to haveyoursay@bbc.co.uk use the #BBCBlackLikeMe
Go to next video: NHS racism 'goes to your core'