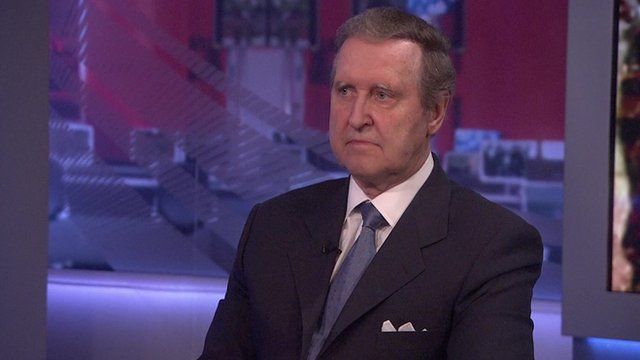 Video
Ex-US Pentagon Chief: World should 'hang head in shame' over Syria
In Syria, a new ceasefire appears to be holding. If the truce sticks for a week, the US and Russia will carry out joint air strikes on militant groups, including the so-called Islamic State.
Former US Defence Secretary and BBC World Affairs Analyst William Cohen maintains that while we should remain hopeful about the latest diplomatic agreement, he scorns the international community for not doing more to help the Syrian people caught in the country's civil war.
"I think the entire international community should hang its head in shame for what we have allowed to take place," he says.
He spoke to the BBC's Katty Kay about the latest ceasefire in Syria, and the progress being made against the Islamic State group in neighbouring Iraq.
Go to next video: Inside Aleppo's ruined covered market