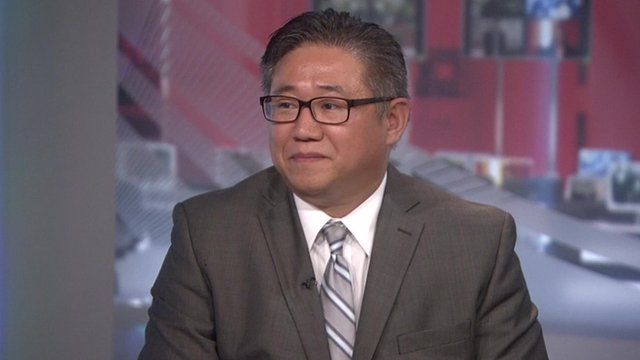 Video
Bae speaks out about his N Korean imprisonment in memoir
Hundreds of thousands of North Koreans have rallied to mark the end of the Workers' Party Congress, a historic gathering of the country's top brass that cemented Kim Jong-Un's position at the top of Pyongyang's leadership.
But the elaborate show of political theatre masked a much darker side of the secretive regime.
One person who has experienced those realities first-hand is Kenneth Bae -- an American missionary who was imprisoned in North Korea for two years on charges he was out to overthrow the government.
For the first time since his 2014 release, Bae is telling his story in a new memoir entitled Not Forgotten. He spoke to the BBC's Katty Kay about his experience.
Go to next video: Inside North Korea's Congress