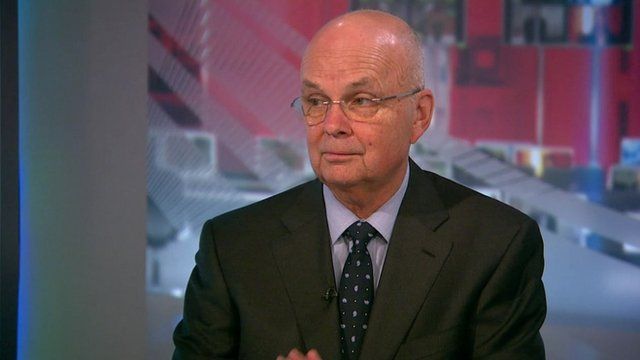 Video
Ex-CIA boss Hayden: I'd be 'frightened' by Trump presidency
The former director of the Central Intelligence Agency says he would be "frightened" of a Donald Trump presidency, based on what the Republican frontrunner has said about Mexicans, immigrants, and preventing Muslims from entering the US.
General Michael Hayden, who also served as the head of the National Security Agency, tells the BBC's Katty Kay that such policies would be "destructive" for America.
Hayden has just released a book recounting his experiences as a leading US security official, titled Playing to the Edge.
He acknowledges that during his time in office, the US's security apparatus "did some things that pushed the limits" in its handling of terrorism suspects.
Go to next video: Lifelong Republicans turned off by Trump