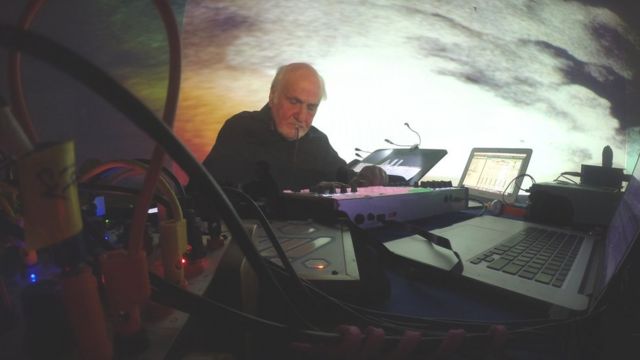 Video
'Founding father' of electronica in concert
Morton Subotnick is considered one of the founding fathers of electronic music, influencing contemporary artists like Daft Punk and others. He began experimenting with new sounds in the early 60's and soon became the first electronic artist to have a record commissioned. That album, "Silver Apples of the Moon" is now one of 300 recordings in the National Registry of Recorded Works at the Library of Congress.
"I always hoped that I would influence the avant garde. I never dreamed that I would end up influencing the avant garde of pop," Subotnick says.
The BBC caught up with Morton Subotnick recently at the Katzen Arts Center in Washington DC with visual artist Lillevan.
Produced and Edited by Bill McKenna
Thanks to Steve Antosca, composer and Music Curator of Connected: Music in the Museum at American University, Peter Starr, Dean, College of Arts and Sciences, Jack Rasmussen, Director and Curator, American University Museum at the Katzen Arts Center