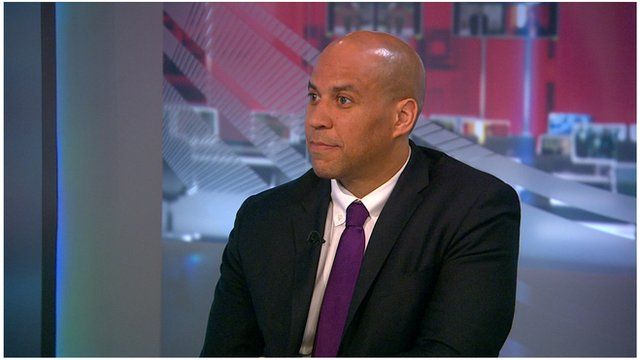 Video
Cory Booker on race, politics and partisanship
United - it's not exactly a word you would use to describe Washington these days. A heated presidential campaign together with an unexpected opening on the Supreme Court has elevated partisanship to a new level. So what can be done to find common ground?
In his new book United, Democratic Senator Cory Booker offers some suggestions, drawing on his own personal experiences of growing up in New Jersey and then becoming mayor of Newark.
A rumoured Supreme court nominee himself, Senator Booker told the BBC's Jane O'Brien he's happy staying in the U.S. Senate and continuing to forge friendships with his political opponents.
Go to next video: What does this election say about America?