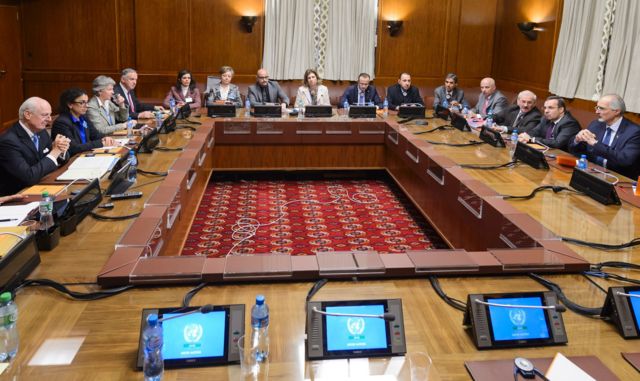 Video
Former NATO Commander: 'Syria talks unlikely to succeed'
Syria's main opposition group says it will send a delegation to UN-brokered peace talks in Geneva, where discussions began on Friday.
They had refused to attend unless the Syrian government stopped air strikes and blockades against rebel-held areas. But they insist they won't negotiate with representatives of Bashar al-Assad
Still even with all the parties at the table Admiral James Stavridis, former Supreme Allied Commander at NATO, doubts the talks will succeed. He told the BBC's Laura Trevelyan that the peace talks have a "very low chance of success" because of the tension between Syrian factions as well as "macro problems between world powers".
He said one option that will be on the table is breaking Syria up into states similar to what happened to the Balkan region 20 years ago.
Go to next video: Syria: 'A wall of humanitarian demand'