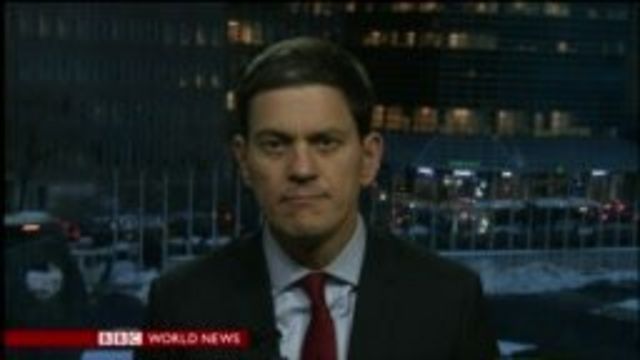 Video
David Miliband: 'Danish vote dehumanises refugees'
The Danish parliament has backed a controversial proposal to confiscate asylum seekers' valuables worth more than 10,000 kroner (1,340 euros; £1,000) to help cover housing and food costs.
MPs also approved plans to extend the period of time a migrant has to be in Denmark from one year to three years before they can apply for their family to come as well.
David Miliband, president of the International Rescue Committee, told the BBC's Katty Kay "dehumanising refugees is designed to make it less likely that they will be able to integrate into society" and the migrant crisis "needs the best of European values, not the worst of them".
The Danish Ambassador to the US said the bill was necessary to offset economic costs of migration in a welfare state such as Denmark and that the extended wait period is to make sure migrants who do arrive are properly integrated.
Go to next video: Denmark's controversial migrant assets bill