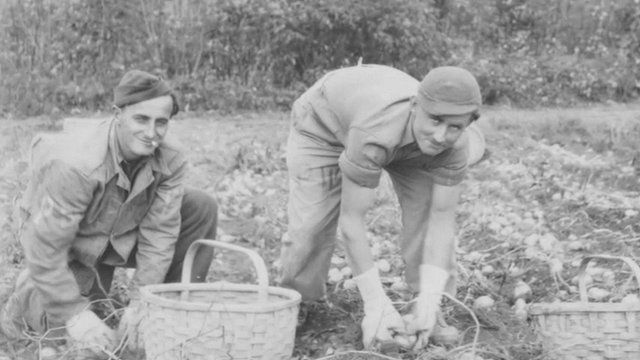 Video
The German prisoners of war who harvested US potatoes
In 1944, farmers across the state of Maine were struggling to cope with the annual potato harvest. The young men who normally worked on the farms had left home to fight in Europe.
Kay and her newlywed husband faced a difficult choice that year. Would they allow the harvest to rot in the fields, or take on German prisoners of war to harvest the potato crop in place of their own men?
Now 96 years old, Kay Bell recalls how the German prisoners soon became valued workers and beloved members of the community, despite being on the other side of the war the United States was fighting.
Archive courtesy of the US National Archives, Houlton Historical Society and Katherine Bell.
Video by Colm O'Molloy. Additional editing by Fred O'Connor
Go to next video: German U-boat found off Norfolk coast