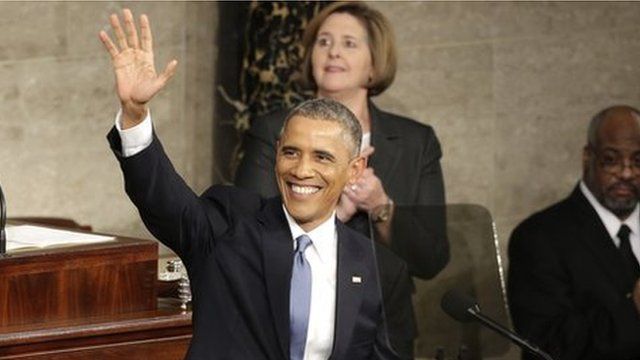 Video
What to watch for in Obama State of Union address
President Obama will deliver his seventh and final State of the Union on Tuesday.
The annual speech to Congress, which is broadcast on prime time television, is an opportunity for the president to update the nation on his policies and set out a plan for the year ahead.
With only months left in the White House, this is Mr Obama's last chance to shape his legacy.
Rajini Vaidyanathan looks back over President Obama's previous State of the Union addresses and considers what we might expect from this final one.
Produced by Sarah Holmes; Filmed by Pete Murtaugh; Edited by Bill McKenna
Go to next video: Tearful Obama outlines new gun controls