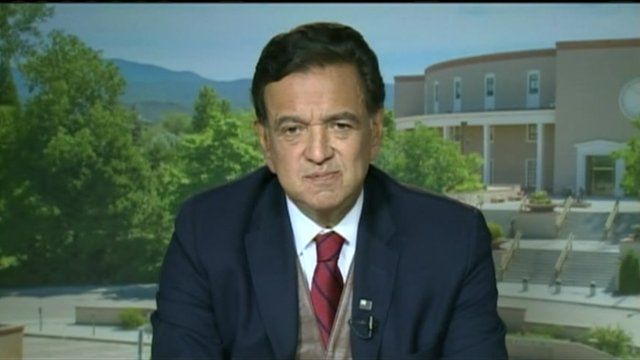 Video
'UN or Pope' needed to resolve N Korea crisis
The international community has been scrambling to respond to North Korea's claims that it has detonated a hydrogen bomb, with the UN vowing new measures against Pyongyang after years of economic sanctions.
But Security Council member nations offered no clues on what they will be, or when they would be imposed.
Bill Richardson, who formerly served as US Ambassador to the United Nations, says the world does not want "two tinderboxes", referring to North Korea and the Middle East.
He tells the BBC's Laura Trevelyan that international mediation is needed to resolve the crisis, whether that involves the UN, Pope Francis or a third party.
Go to next video: Has N Korea really tested an H-bomb?