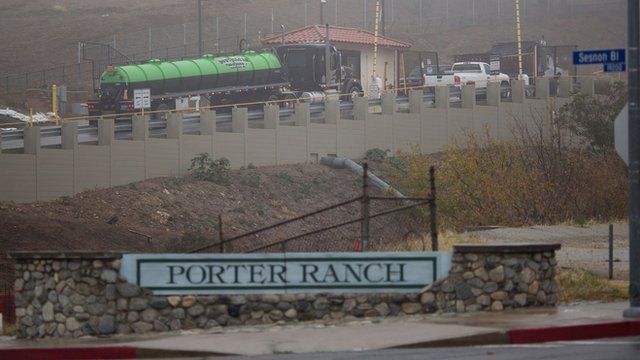 Video
Gas leak transforms LA neighbourhood into ghost town
A massive leak has been spewing natural gas on suburban Los Angeles communities since late October.
The leak is taking place at one of the US's largest natural gas repositories, and efforts to stop it have so far proved unsuccessful.
The gas is forcing thousands of families to evacuate the area and is turning an affluent suburb into a ghost town.
The BBC's Matt Danzico went to Porter Ranch, California to visit a community that may not return to normal for many months.