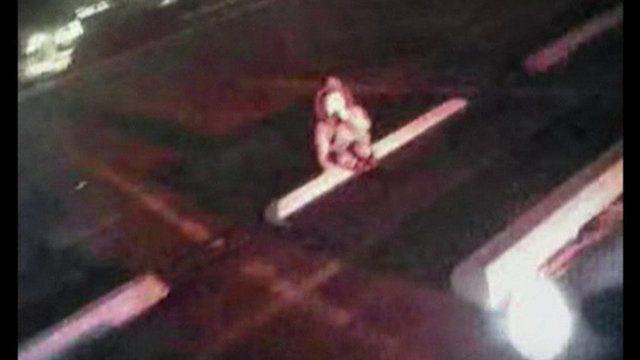 Video
US toddler found safe after mother's car stolen
A three-year-old girl has been found safe in the United States, after the car she had been in was stolen.
The thief had driven off with the toddler strapped in the back, while her mother was just feet away filling up a water jug.
The car was eventually retrieved, but Caraline wasn't found until four hours later, abandoned and freezing in a car park, at around 1 am.
The body camera of police officer Chris Poccia shows the toddler telling the police officer she was cold.
The incident took place in Albuquerque in New Mexico.