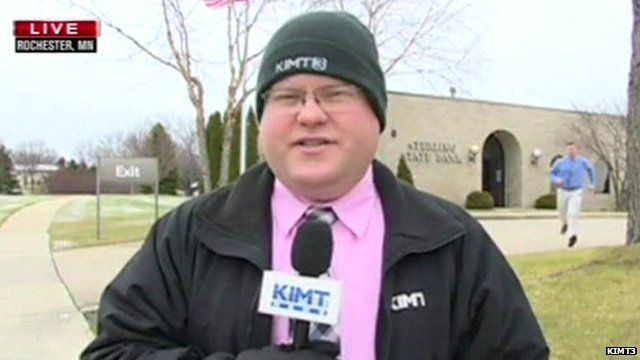 Video
Bank robber suspect spotted during live TV report in Minnesota
A local TV news reporter was giving a live update about a bank robbery in Minnesota, when the suspect came back to rob it a second time, according to police.
Adam Sallet was reporting for KIMT 3 outside Sterling State Bank in Rochester on Tuesday when someone ran up to him, pointing at the suspect.
Police later arrested a 36-year-old after pulling him over in a vehicle on Highway 52, south of Minneapolis.
Police Capt John Sherwin said the man was believed to have robbed the bank two days in a row.
Go to next video: Sheikh's Ferrari filmed racing through LA