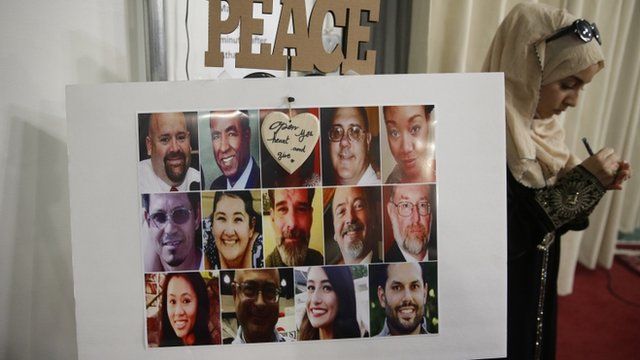 Video
How frequent are US Islamist attacks?
This week US President Barack Obama called the shooting in San Bernardino, California, an act of terrorism. Some reports say the two perpetrators were influenced by the so-called Islamic State. So how common are terror attacks in the US?
A recent study by the George Washington University found that 71 people had been charged "with Isis-related activities since March 2014."
At least 56 people have been arrested in 2015, a record number of terror arrests according to the report.
At the same time, the number of shootings motivated by Islamist extremism remain low.
Go to next video: Shooting victim was 'precious' sister