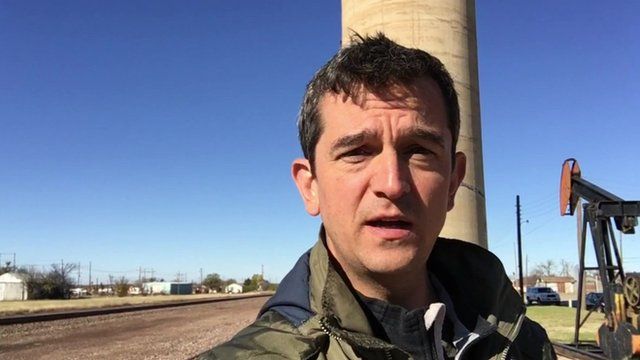 Video
Matthew Price takes climate questions live from Texas, US
Matthew Price is in Texas, the US state with the largest proven oil reserves - and the most carbon emissions. Many of the state's law-makers are unconvinced that human activity is causing climate change. But the climate is changing in the Lone Star State.
Join in as he puts your questions to a climatologist and farmer. And follow the latest from the COP 21 conference.
---
UN climate conference 30 Nov - 11 Dec 2015
COP 21 - the 21st session of the Conference of the Parties - will see more than 190 nations gather in Paris to discuss a possible new global agreement on climate change, aimed at reducing greenhouse gas emissions to avoid the threat of dangerous warming due to human activities.
Explained: What is climate change?
In video: Why does the Paris conference matter?
Analysis: Latest from BBC environment correspondent Matt McGrath
More: BBC News special report (or follow the "COP21" tag in the BBC News app)
---