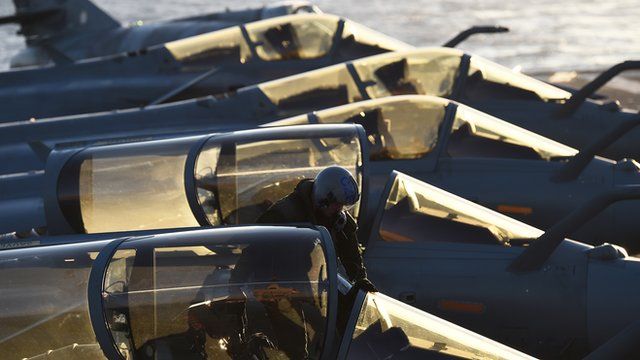 Video
Islamic State conflict: Nato coalition 'has holes'
US Secretary of State John Kerry said on Wednesday that Nato members stand ready to step up military efforts against Islamic State fighters, but he did not outline any specific plans by individual countries.
Mr Kerry's comments come a day after US Secretary of Defense Ashton Carter announced that the US is sending more special forces into Iraq and Syria to fight IS.
The former US Ambassador to Nato, Nicholas Burns, tells the BBC's Katty Kay that the current Nato coalition to fight Islamic State has "holes".
Mr Burns, now at Harvard's Kennedy School of Government, says the Obama administration must urge other countries, especially western European and Arab nations, to join the fight.
Go to next video: Congressman: need plan, not troops in Syria