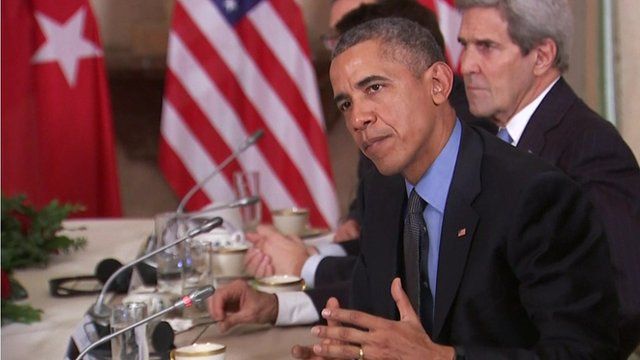 Video
US President Obama: 'The US supports Turkey's right to defend itself'
President Barack Obama has said the US supports Turkey's right to defend itself, after Turkey shot down a Russian plane it said had entered Turkish airspace.
Russia has accused Turkey of shooting down the plane in order to protect its oil trade with Islamic State (IS) militants.
Mr Obama said Turkey and Russia had to work together to "find a diplomatic path to resolve this issue", and said the "common enemy" was IS.
He was speaking after meeting Turkish President Recep Tayyip Erdogan in Paris, where both have been attending an international climate summit.
Go to next video: 'Jet shot down to protect oil routes'