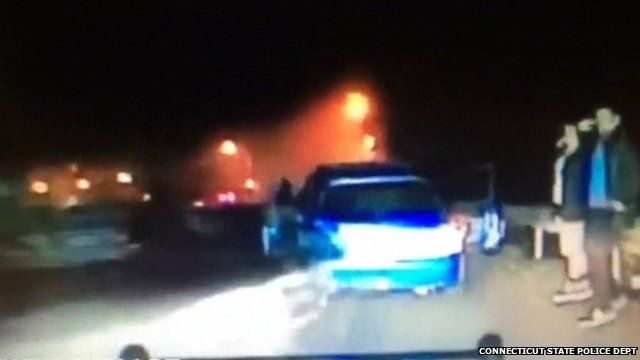 Video
Connecticut Police dashboard camera catches near miss
Three people in Connecticut have had a narrow escape after a car careened out of control and smashed into the vehicle next to them.
The car was travelling at more than 85mph (137kmph), according to police reports.
Local news reports says the driver of the vehicle, 21 year-old Yoni Rojas, suffered minor injuries and was charged with reckless endangerment, reckless driving and failure to maintain a lane.
Go to next video: Police ram car into armed man