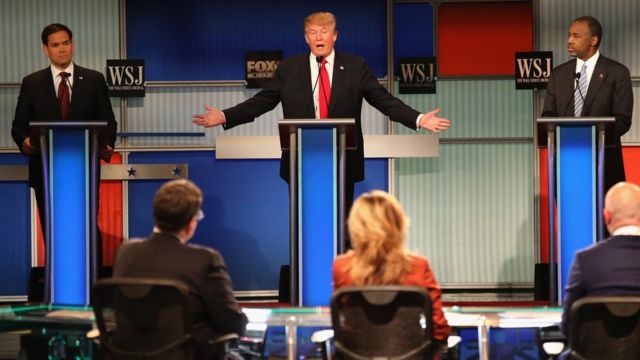 Video
'No clear winner' in Republican Presidential debate
US presidential hopefuls, trying to become the Republican Party's candidate next year, have been battling it out in Milwaukee, in the latest televised debate.
They have been tackling topics such as the minimum wage and immigration, in sometimes fractious exchanges.
Several of the aspirants bitterly criticised the plan proposed by their rival, the businessman Donald Trump, to deport 11 million illegal immigrants.
Mr Trump reiterated his calls for a wall to be built along the US-Mexico border and for migrants currently living illegally in the US to be deported.
Gary O'Donoghue reports.
Go to next video: What Jeb could learn from George