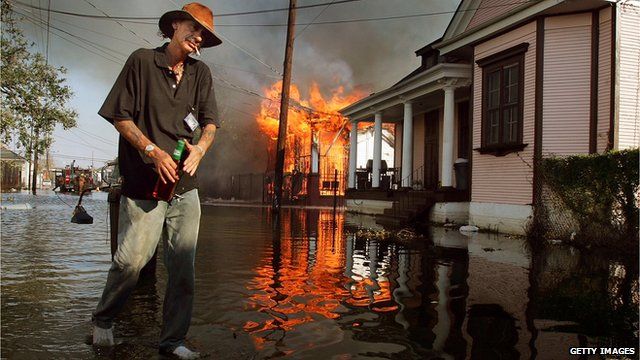 Video
Katrina photographer returns to New Orleans
In late August of 2005, Getty photographer Mario Tama was preparing to cover the Burning Man festival in Nevada. But with his bags packed, his editor told him that a hurricane known as Katrina was threatening New Orleans and he should instead fly there.
Little did he know, the photos he would take over the coming days would become some of the most famous images to emerge from what became the largest natural disaster in modern US history.
A decade later, Mr Tama has returned to The Big Easy to find out what has changed in the city, and what has been left undone.
The BBC's Gary O'Donoghue sat down with him on the banks of the Mississippi River to hear what he has discovered.
Produced by the BBC's Paul Blake in New Orleans.
Go to next video: Inside the Superdome during Katrina