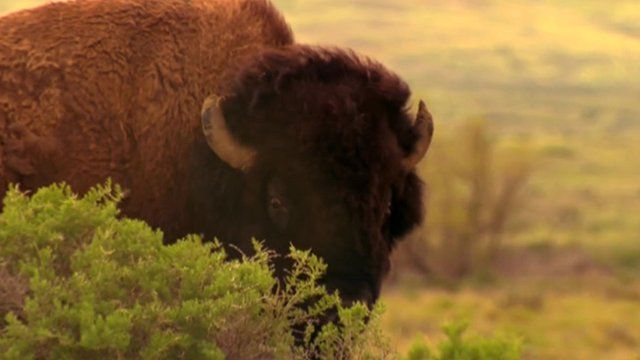 Video
Ranchers threatened by bison preserve
Conservationists in Montana are creating an "American Serengeti" by buying up ranch land, pulling down fences and creating a vast swathe of territory for bison to roam.
The American Prairie Reserve (APR) is buying cattle farms to connect with public land and create a vast open area across the wide skies of the prairie.
The reserve is trying to recreate the landscape as it was before the first white settlers arrived - before the Native Americans were driven out and the bison left close to extinction.
More than 500 pure-bred bison are already roaming the current 48 square miles (124 sq km) the owned by the park. Organisers hope to eventually have 10,000 animals living in an area 10 times the size.
Philanthropists are donating the money for the effort, and farms are being bought up.
But ranchers are opposed to the idea saying it is a threat to their communities and their livelihoods.
Alastair Leithead reports.
Filmed and edited by John Boon
Go to next video: How Nepal protects its tigers