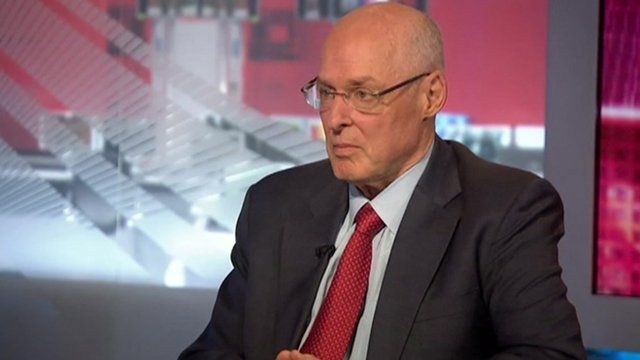 Video
Paulson: US problems 'pale in comparison' to China's
China has the world's second-largest economy after the US - and it is still growing fast. A big puzzle for US policy makers is what to expect from this new force.
It's a question that former US treasury secretary Hank Paulson explores in his new book, Dealing with China. In it, he examines the factors behind China's explosive growth and how the US and other world powers should work with the country moving forward.
In conversation with the BBC's Katty Kay, Mr Paulson cautioned that while China has an economic edge, the country still faces many problems which could hinder growth.
"I think there's actually more danger - or at least as much danger - in exaggerating China's strength as there is in underestimating their potential," he said.
Go to next video: Compromise Iran bill a 'win'