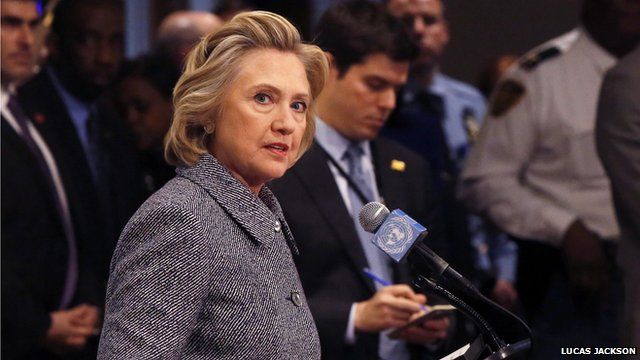 Video
Hillary Clinton defends her private email use
Hillary Clinton has told reporters she used private emails out of "convenience" during her time as secretary of state.
The state department is examining her use of a personal email account as a possible breach of federal law. The correspondence of officials is considered government records but Mrs Clinton never had a state email address.
The controversy has put Mrs Clinton under pressure as she is seen as a top contender for the 2016 Democratic presidential nomination.
At a news conference in New York, Mrs Clinton said it "would have been better" to have two accounts to separate work and personal emails.
She said she had discarded thousands of personal emails including ones about planning her daughter's wedding and her mother's funeral.
Go to next video: When Johnson met Clinton in New York