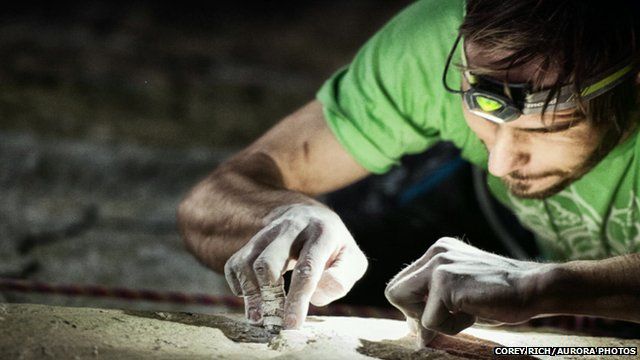 Video
El Capitan climbers 'on the edge of impossible'
Two men have spent the past week slowly making their way up 900m of granite as they climb the Dawn Wall of El Capitan, a rock formation in California's Yosemite National Park.
Kevin Jorgeson and Tommy Caldwell are scaling the rock face using only their hands and feet - attempting to become the first to 'free climb' the Dawn Wall.
The climbers, who have safety ropes, are climbing the cliff face in sections, known as 'pitches' and are about two days away from finishing their climb.
Leo Houlding who has climbed the rock talks about the challenges the two men face.
Go to next video: Young climber Ella describes daredevil climb