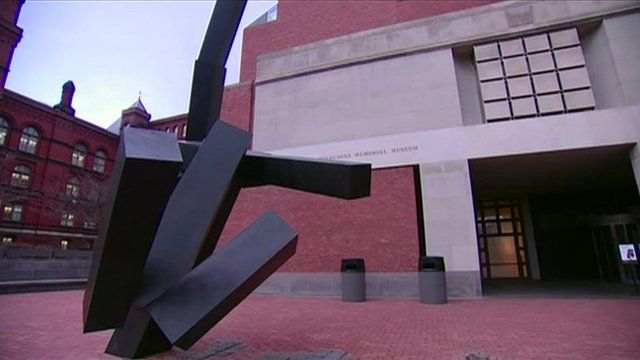 Video
Syria: Photos of war horrors on show in US - but is it enough?
While much of the world's attention is focused on the atrocities committed by the Islamic State, Syrians worry that the suffering caused by their own government has been forgotten.
Now, graphic pictures serving as a reminder of that suffering are on display in an unlikely location in Washington: the United States Holocaust Memorial Museum.
The photos were taken by a Syrian military photographer who documented hundreds of deaths by starvation and torture in government jails.
He defected this summer and brought his trove of evidence to the US.
Kim Ghattas reports from Washington.
Produced by Suzanne Kianpour. Edited by Joni Mazer Field. Filmed by Ron Skeans
Go to next video: Syrians on 'suffocating gas attack'