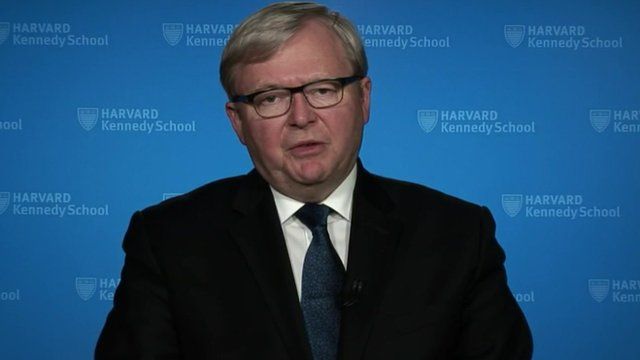 Video
Sydney siege: Former Australian PM condemns attack
Two hostages and a gunmen were killed when armed security forces stormed a cafe in the heart of Sydney to end a sixteen-hour siege.
The New South Wales Police Commissioner told journalists the security forces decided to storm the café when they heard shots from inside the building.
In an interview with the BBC, former Australian Prime Minister Kevin Rudd condemned the attack but maintained his country will remain resilient.
"You surrender to the fear these things can induce if you then change your lifestyle. We don't intend to do that as Australians," he told BBC's Laura Trevelyan.
Go to next video: The terror threat facing Australia