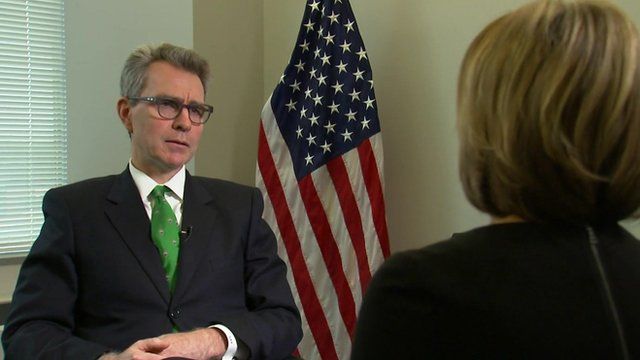 Video
Ukraine crisis: US Ambassador warns against corruption
Since a ceasefire deal between Russia and Ukraine was struck in early September, more than 1,000 people have died in the ongoing violence.
This week in the Belarus capital Minsk, a new round of peace talks between the two countries is expected to resume.
"We hope these talks can get the Minsk agreement back on track," US Ambassador to Ukraine Geoffrey Pyatt told the BBC.
Though he says he is optimistic about the future, Mr Pyatt also raised alarm about internal threats to stability in Ukraine - like government corruption seen under past leadership. "I think business as usual is probably the greatest single threat to Ukraine today. It's a bigger threat than Russian tanks," he said.
He spoke to the BBC's Laura Trevelyan in Washington.
Go to next video: Ukraine crisis explained - in 60 secs