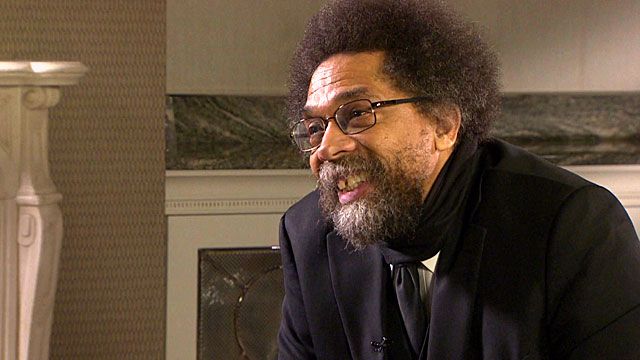 Video
Obama 'can't take a stand' says Cornel West
Professor Cornel West has taught at Princeton and Harvard and is now at the Union Theological Seminary in New York.
For decades he has written and spoken publicly about racism in the United States and says he is a "hater of injustice".
Recently he was involved in protests in Ferguson, Missouri over the killing of black teenager Michael Brown.
A civil rights investigation has also been launched into the death of Eric Garner, a black man who died after being restrained by a white police officer in New York.
Prof West says African Americans were looking to President Obama for "moral conviction" not "calculation".
Watch more clips at HARDtalk's website.
You can see the full interview on BBC World News on Thursday 4 December at 16.30 and 21.30 GMT, on Friday 5 December at at 04.30, 09.30 and 18.30 GMT and on Saturday 6 December at 07.30 GMT. The programme can also be seen on the BBC News Channel on Friday 5 December at 00.30 and 0.430 GMT.
Go to next video: Ferguson policeman: 'I did my job right'