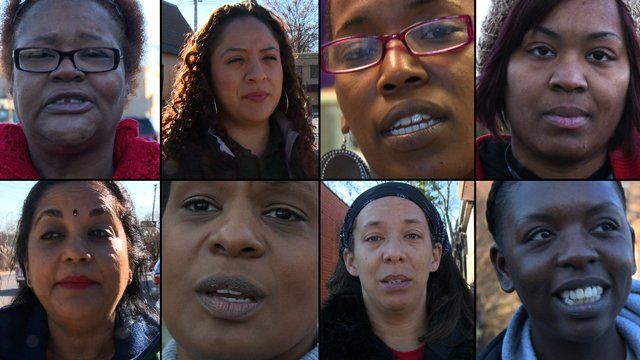 Video
Ferguson shooting: What do mothers tell their children?
As Ferguson deals with another wave of protests, riots and even looting, the mothers of Ferguson are left with a challenge: how to explain the grand jury decision and the ensuing chaos to their children.
"I'm grappling how to explain to verdict to my child, because I'm still trying to figure out the verdict myself," one mother said.
Schools are once again closed due to safety concerns. Children are trying to fall asleep with helicopters hovering over the area and wake to find their favourite pizza restaurant burnt down.
"With my three teenagers they don't understand all the hate and the segregation," said another mother.
The BBC spoke to eight mothers all over Ferguson and found that many are struggling to find a balance between highlighting the importance of this moment while letting their children continue a normal routine.
Produced by the BBC's David Botti and Franz Strasser.
Go to next video: Ferguson policeman: 'I did my job right'