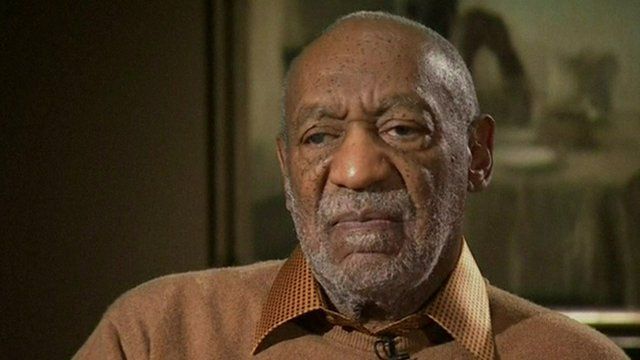 Video
Bill Cosby's 'no comment' on sexual assault claims
US comedian Bill Cosby has once again refused to comment when asked about sexual assault allegations that have been made against him.
Several women have accused Mr Cosby of sexual assaults going back almost 30 years and US TV network NBC has scrapped a proposed project with him.
He was asked on 6 November about the claims by the AP news agency. Mr Cosby asked for his comments not to be broadcast, but AP made the decision to release the footage.