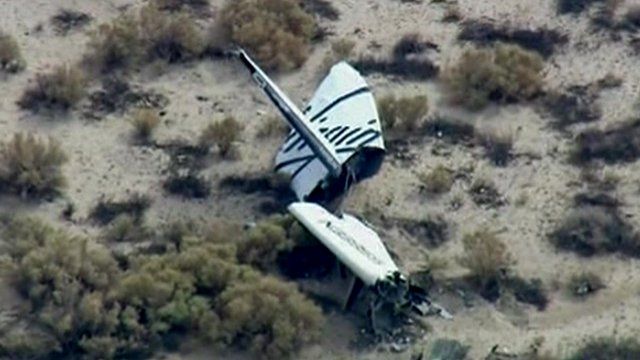 Video
Virgin Galactic SpaceShipTwo crash 'catastrophic' - scientist
One person is dead and another injured after Virgin Galactic's SpaceShipTwo space tourism craft crashed in a California desert, the California Highway Patrol has said.
The craft was undergoing manned testing when it experienced what the company described as "a serious anomaly".
Television images shot from a helicopter showed what appeared to be wreckage bearing the Virgin logo.
SpaceShipTwo is carried aloft by a jet, then launched into sub-orbit.
Author and space scientist Dr David Whitehouse told the BBC: "I think this shows that there is no such thing as routine, regular safe access to space".
Go to next video: Virgin spacecraft crashes in test flight