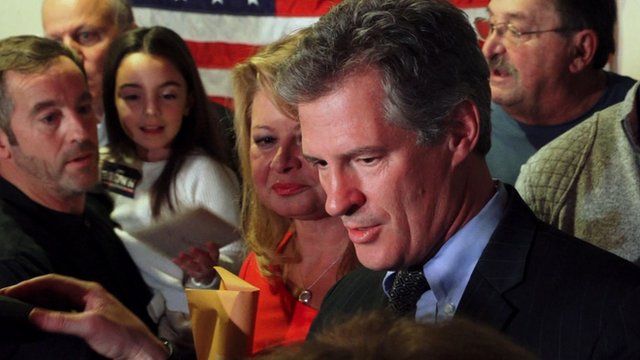 Video
US mid-terms: Will national security win New Hampshire Senate race?
There is just one week left before the mid-term elections in the United States.
At stake is control of the Senate, and many races are simply too close to call.
One of those is in New Hampshire, where Republican challenger Scott Brown has gained some ground in the polls by focusing on national security issues like Ebola and Islamic State.
But will that strategy work, or will the seat remain in Democratic hands?
The BBC's Nick Bryant travelled to the Granite State to find out.
Produced by Ashley Semler, Filmed by Peter Murtaugh, Edited by Bill McKenna
Go to next video: Midterm elections battle in Louisiana