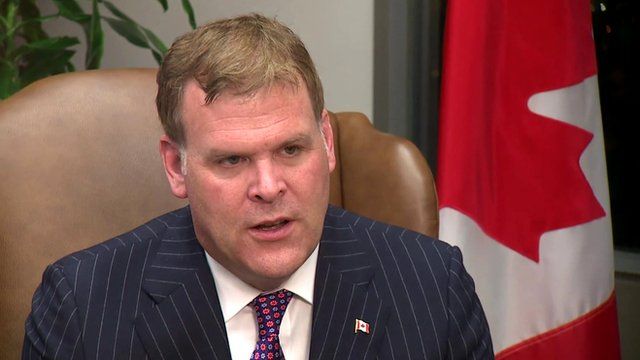 Video
Ottawa shootings: Gunman Zehaf-Bibeau 'not linked to Isil'
Canadian Foreign Minister John Baird says there is no evidence so far to link the man who shot dead a soldier and attacked parliament, with the group calling itself Islamic State.
Police have said Michael Zehaf-Bibeau was not among the 90 individuals known to Canadian security forces as a "high-risk traveller".
He had been planning to travel to Syria, and appears to have acted alone.
Mr Baird told the BBC's Barbara Plett-Usher that Michael Zehaf-Bibeau was "radicalised" but there was no substantiated claim to prove a link with the militant Islamic group.
Go to next video: CCTV of Ottawa shooting suspect