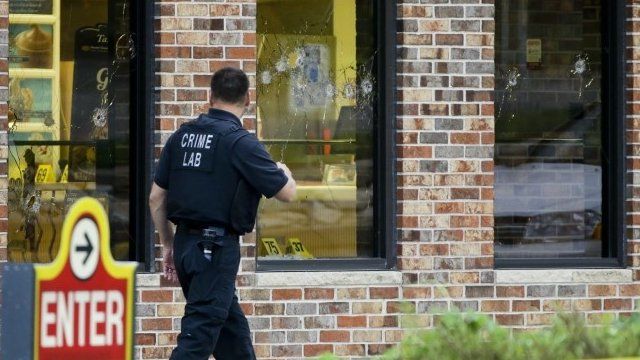 Video
Cops TV crew member killed by police during robbery in Omaha
A member of a television crew filming for reality TV show, Cops, has been accidentally killed in cross fire by police officers who responded to a robbery in Omaha.
The city's police chief said the robber, who also died in the incident on Tuesday, fired at the officers with a pellet gun that looked like a real pistol.
In the confusion, soundman Bryce Dion, was hit with a single bullet and died.
Peter Bowes reports.
Go to next video: US girl shoots gun tutor dead