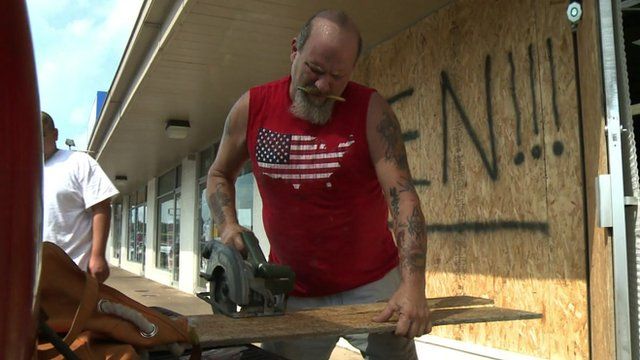 Video
Ferguson protests: Residents fear looters - and the police
Protests, tear gas and confusion rule the night in Ferguson, Missouri. During the day, residents take stock, clean up and try to continue with their lives.
It's not easy. Schools are closed and shops are reporting slow traffic. Business owners along West Florissant Avenue, where most of the activity occurred, are boarding up store fronts in anticipation of riots and looting.
"I want it to go back to normal, but I also want justice," says one man.
Another woman tried to find the right balance: protesting for fairness while also teaching her son to see police as friendly.
"I don't want my children to grow up to be afraid of the police," she says.
The BBC's Franz Strasser reports.
Go to next video: BBC moved on amid Ferguson protests