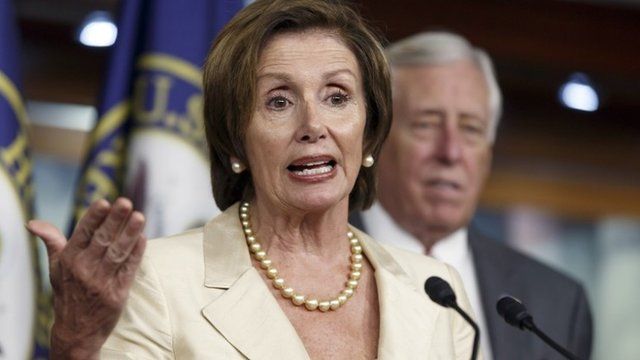 Video
Obama lawsuit is 'a waste of money' - Democrat Nancy Pelosi
The US House of Representatives has passed a resolution to sue President Barack Obama for allegedly exceeding his constitutional powers in the way he enforced his signature healthcare reforms.
Republicans claim they are trying to protect the constitutional division of powers, but Democrats in the House say the suit was an electioneering stunt.
''We shouldn't be spending money on this,'' said Democratic House Minority Leader Nancy Pelosi.
''This is about the road to impeachment and if it is not, the Speaker can say one simple sentence: impeachment is off the table," she added.
Go to next video: 'Defend Constitution' urge Republicans