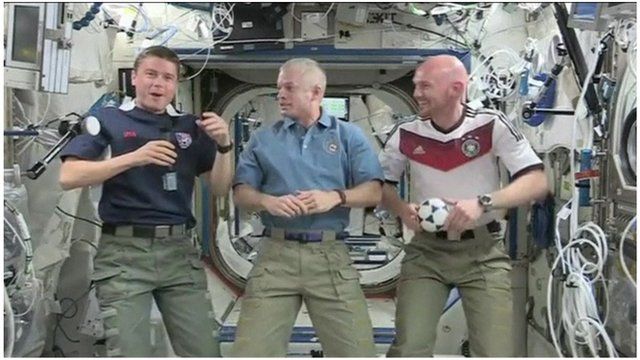 Video
World Cup: US and German astronauts act out goal celebrations
Football fans will go to any length to watch the World Cup games that matter to them.
And for American astronauts Reid Wiseman and Steven Swanson, and German astronaut Alexander Gerst, that means getting Nasa's mission control to send the televised matches to the International Space Station.
Ahead of the US-Germany game the astronauts acted out some extravagant goal celebrations.
Gerst told ESPN that the astronauts also have a bet going on the outcome of the game. The Americans can draw a US flag on his head if their team wins, while they will have to shave their heads if Germany is victorious.