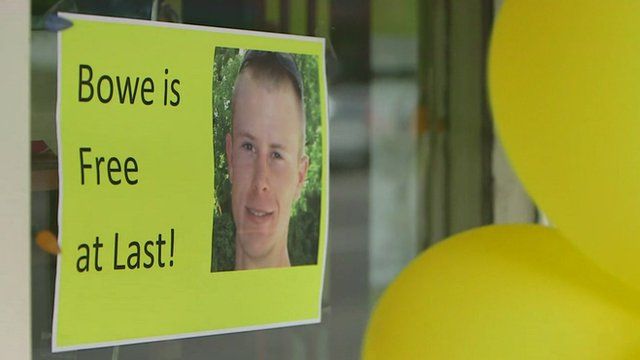 Video
Bowe Bergdahl: Hailey, Idaho divided by soldier's return
The hometown of a US soldier is coming to terms with the backlash sparked by his release, exchanged for five detainees in Guantanamo Bay after five years in Taliban captivity.
Many people in the city of Hailey, Idaho had campaigned for Bowe Bergdahl's release but the questions surrounding his capture - and anger over accusations that he was a deserter - prompted a welcome home party to be cancelled.
Sgt Bergdahl's father and some of those campaigning for his release have also received death threats.
Alastair Leithead reports from Hailey for BBC Newsnight.
Go to next video: Bergdahl family 'gets death threats'