Media player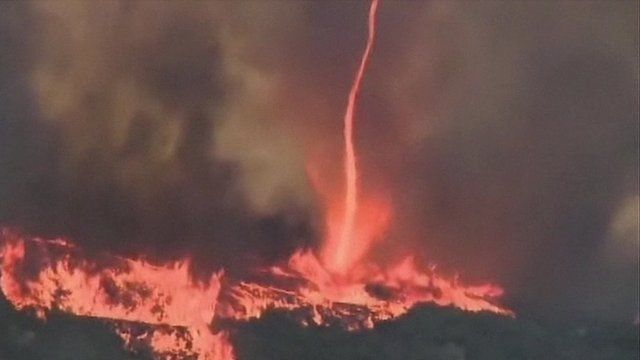 Media playback is unsupported on your device
Video
Dangerous 'firenado' spotted in California
High winds and dry conditions spawned a dramatic "firenado" in Southern California, as emergency crews struggle to contain as many as 10 brush fires in the area.
Several wildfires have raged across parts of San Diego County, forcing thousands of people to flee their homes.
Months of drought have made the region particularly prone to fires this year.
The combination of fire and ground level winds can lead to firenadoes, which can propel hot embers for miles.