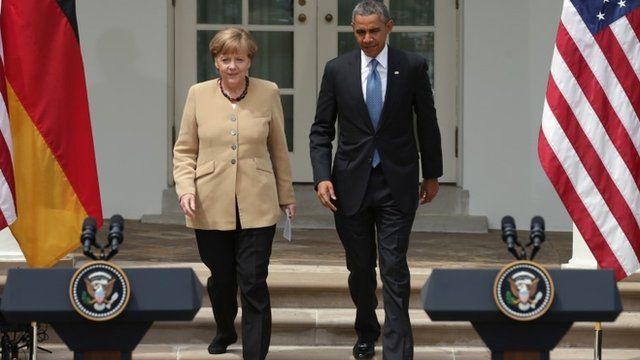 Video
Merkel on Obama: 'Privacy needs further discussions'
German Chancellor Angela Merkel has said there are "differences of opinion" between Germany and the US over the use of intelligence services.
Mrs Merkel made the comments during her first visit to the US since documents leaked by whistleblower Edward Snowden revealed that the National Security Agency had been reportedly bugging her mobile phone.
Speaking at a joint news conference in Washington, she said further discussions were required over the balance between the intensity of surveillance and protecting individual privacy.
President Obama said he was "pained" to see "strains in the relationship" created by the disclosures.
Go to next video: Obama ends four-nation tour of Asia