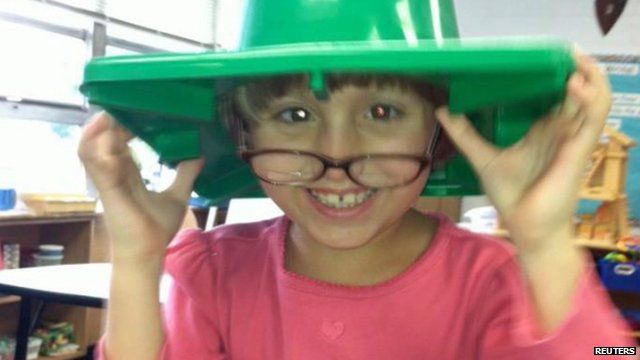 Video
Sandy Hook victim's mother: Schools need emergency plans
A mother of a child killed in the 2012 Sandy Hook shooting has called on schools to plan better responses to threatening situations.
Michelle Gay, who lost her youngest daughter Josephine (pictured) in the Newtown shooting, said schools should prepare "basic" emergency measures until authorities arrive.
The former teacher, who has since moved to Massachusetts, told BBC Radio 5 live's Up All Night: "I don't think we need to put bars on the windows and I don't think we need to have or armed guards."
"But some basic common sense types of practices and measures and some very basic education goes a really long way in making folks safer."
Go to next video: Newtown remembers the lost